THE YALE REVIEW accepts submissions of poetry, fiction, essays, review essays, and translations via Submittable during our annual reading period from September 1 through September 30. Please note that we do not accept mailed submissions. Any work sent by mail to our offices will not be opened.

Submission Guidelines
All submissions must be in English and previously unpublished in print or online. While we accept simultaneous submissions, we ask that submitters notify us if a piece is accepted for publication elsewhere. Submitters should provide a cover letter, which may include their publication history and a bio.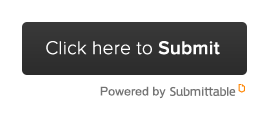 ---
Pitch Guidelines

The Yale Review is now accepting pitches on a rolling basis for essays and criticism on a wide range of subjects, from literature, art, history, and politics to film, television, music, and internet subcultures. We're seeking diverse, sharp, intelligent voices driven by curiosity and verve—writers who take apart and reconstruct their subject in surprising ways, who unravel the inner workings of a reader's mind, who deal with strong characters and complex questions, and who are unafraid to lean into unexpected juxtapositions and discover new connections.
While we particularly welcome pitches with an urgent or timely peg to current cultural topics and events, we are equally excited by ideas that command us to see an old subject with fresh eyes, rescue what has been long overlooked, or convinces us that something we've never heard of or thought about is actually vital. We want criticism that goes further than the straight review, or disposes of it entirely in favor of experimenting with form. This essay by Maggie Doherty is a good example of a TYR piece: incisive, engaging, timely, and well-written, with a clear argument and point of view. Prospective writers for us might also look to a recent essay by historian Alicia Puglionesi on COVID, Jerome Ellison Murphy on the new black poetry, Dan Chiasson's review of the letters of Robert Lowell and Elizabeth Hardwick, and Rizvana Bradley's essay "Picturing Catastrophe" about the visual politics of racial reckoning.

To pitch us:
Please email theyalereview@yale.edu, putting "Pitch:" at the beginning of your subject line, followed by the topic or a proposed title. In three paragraphs or fewer, introduce us to you and your idea, your argument, whether you think it fits best in print (where pieces range from 2000-5000 words) or online (where pieces tend to be around 1500-3000 words), and your sense of a timeline for completion. Attach up to three clips or links to other pieces you've written, ideally around similar topics. Please let us know in the body of your email if you have also pitched this piece to other outlets and notify us promptly if a pitch is accepted elsewhere.
We only accept pitches for articles in English that have not been previously published in print or online. While we make every effort to get back to writers about their pitches, if you don't hear from us within 5–8 weeks, please assume that we have not accepted your work.

Please note that pitches are not submissions. If you have completed work on hand that is not time-sensitive, please submit your work via the appropriate Submittable form during our annual reading period, which is open from September 1 through September 30.
---
Editorial Process and Rates
Accepted pieces undergo our standard editorial process, in which we work closely with the author. Online pieces typically appear within six months of acceptance, and print pieces within 18 months of acceptance.
Depending upon the length of the piece, we pay between $500 and $1,500 for print prose (around 3,000–5,000 words), between $200 and $500 for online pieces (around 1,000–3,000 words), and $100 for poems online or in print.